Specializing in Ramen, we offer an eclectic variety of ramen options as well as our mouth watering Vegan options!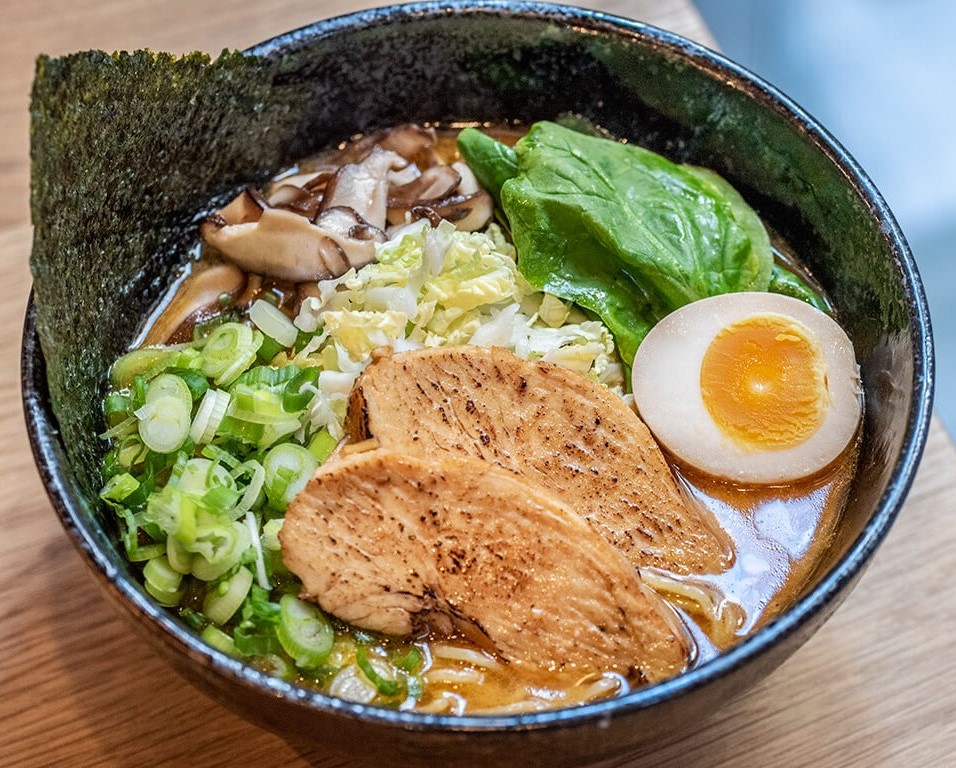 Whether a quick bite at the bar or an intimate experience at our table, you will surely enjoy our Korean-Japanese fusion cuisines.

Using both Korean and Japanese key health ingredients, we can offer benefits of both worlds for even more of a satisfying meal. Our interior is decorated with vibrant and bold wall paintings done by hand and Japanese influenced decors thatll add to your experience. Escape the day and join us in the heart of Korea town, you can surely enjoy a little bit of Eastern Asia.

We are open 7 days a week & offer dine-in, pickup and delivery. See you soon!
Follow us for news, updates and promotions!
We are constantly updating our food & beverage options. Be sure to be in the loop by following us on Instagram!
Follow @kokuramennyc
"I never thought it'd be possible for there to be an actual 'good' ramen spot in KoreanTown, but there is! I been here 3x and the food here is insanely good! Now, I frequent Koku Rmane for Asian Eats or bubble tea during work hours!"

Jessica D.

Brooklyn, NY

"This place is bomb! I would definitely come back again. The flavors & ambience even during these unprecedented times were all great. The staff is really friendly and knowledgeable of the menu. Though small, I really liked the outdoor seating & decor!"

Cheryl P.

Manhattan, NY

"Rrdered the mazemen which was a really delicious creamy cold ramen! It's a good spot for ramen in ktown!! There are comic style graphics on the interior and they also have outdoor seating."

Angela K.

New York, NY
2 W 32nd Street
Manhattan, NY 10001
Phone: (212) 643-8488
For Directions: Click Here!
Give us a call or drop by anytime, we endeavour to answer all enquiries within 24 hours on business days.
We are open 7 days a week!
Open Daily: 11:30am — 9:30pm